3 social media platforms for your business, I can t sum up why not be on social media platforms with your business. If you're not already using Instagram, Pinterest, and TikTok for your business, I suggest you read carefully.
The Best 3 Social Media Platforms for your Business | Instagram
Instagram for your business. Instagram has been on the social media market for many companies for a long time, although some might find Instagram dead. It s still essential for your business to run your marketing strategy on Instagram.
Not only is Instagram a great way to have your company visible on social media, but Instagram also still has a lot in store. They have many different options in the app like Instagram Reels, Instagram Stories, IGTV, Instagram Shopping, Instagram Guides, and more.
Let s go deeper about a few Instagram specifications you need for your business. INSTAGRAM SHOPPING If you're running an e-commerce business, this one is for you. Suppose you're an E-commerce business and not already using Instagram Shopping; you're missing out.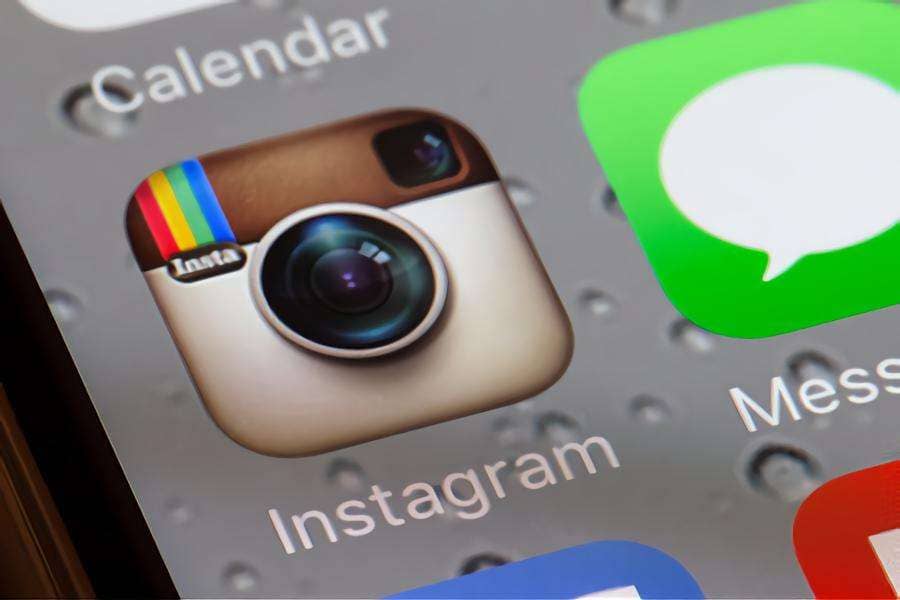 Instagram makes it easier for brands to sell their products on its social media platform. You can tag the items in your posts to be seen by your followers on the Instagram feed. Instagram has also recently updated Instagram shopping to be a more customer-friendly experience.
Instagram shopping comes with an extra tab on your profile where your followers or prospects can see your Instagram shopping store. It shows the price and detailed pictures of the item like you would put them on your online store, and once they're interested in buying it, it directs them to the product on your website.
In some countries, there s also a possibility to pay directly in the Instagram app. It is interesting for businesses that don t have an online store yet. If you do have one, I recommend directing users to your website for traffic and, of course, re-marketing ads. Please note that setting up Instagram Shopping will take some time, and Facebook has strict rules. Especially now, we're in a pandemic.
If you're willing to try out Instagram Shopping, I suggest you look up some tutorials and inform you. Besides shopping, there are also INSTAGRAM GUIDES Instagram guides are an excellent way to give Instagram users more detailed information about a product or service you provide.
It s like a mini blog post but on Instagram. Instagram guides come with an extra tab on your profile as well. You can also include other people s Instagram posts in that guide.
Think about user-generated content. Instagram guides are a great way to create awareness around a subject your company wants to make a statement about. Although these guides won't help with SEO like an actual blog post will do.
I m a firm believer your business credibility will rank higher. Make sure your guide is set up thoroughly because the longer users spend time on your content, the more Instagram will push your profile to current and new followers.
And of course, don't forget about Instagram advertising. Like running ads on Facebook, you can run ads on Instagram using Facebook business manager and directly in the app for a straightforward but limited method.
I suggest running your Instagram ads through the Facebook ads manager as you can rely on your pre-made audiences. You can advertise stories, posts, and carousel posts with Instagram ads. But don t expect to gain lots of followers through your advertising.
Unfortunately, you can't invite post likers to follow your page like you can on Facebook.
Using Instagram ads is an excellent way for more reach brand awareness. Feel like your post misses some engagement? Advertise that post. On the other hand, Instagram ads are also great for your re-marketing strategy. For example, it can display the products you want to retarget in between stories.
Also, don t miss out on other conversion campaigns. Suppose you're looking for e-mail subscribers for your website or want people to download your e-book. Trust me on working with Instagram ads. That s all for Instagram so let's move on to why you should consider using Pinterest.
The Best 3 Social Media Platforms for your Business | Pinterest
Pinterest for your business. PINTEREST MARKETING Just like I heard about Pinterest a long time ago, you might still have the idea that Pinterest is only used for gathering inspiration for your new interior or summer wardrobe.
But actually, it's so much more than that. You'll share pins that might interest you if you're on Pinterest. A life-changing quote, an idea for your new bathroom, Do-it-yourself tips and tricks, hobby suggestions, etc.
So if you're a business and want to reach as many people as possible organically, Pinterest might be the perfect social media platform for your business. Because once you've completely set up Pinterest, you'll reach more people and get more traffic to your website.
Let me explain why. Pinterest works as a visual search engine, so you must use keywords and hashtags on your pins and your profile s bio and name. Whenever people come to Pinterest, they're looking for a specific thing or are having a particular problem.
If that thing might be something your business is selling or you have a service to fix their problem, make sure they can find you! Make certain the content you want to post is valuable and shareable.
Once it's been shared for the first time, the ball might start rolling. You can create pins, video pins, story pins, and carrousels. These pins can be infographics, pictures, simple text, and more.
As long it's quality, you should be good. Unlike Instagram or TikTok, you can put a link on the pin to direct you to your website and generate traffic.
For me, that s one of the biggest reasons for your business to be on Pinterest. Let s talk about a few Pinterest specifications you should use once you start. First up, PINTEREST WIDGETS AND BUTTONS.
Pinterest has made a widget and button builder for your Pinterest profile. If you set up these Pinterest widgets and buttons on your website, website visitors can interact with your Pinterest profile or pins. 
* You have a follow button that makes customers automatically follow your Pinterest profile once they have clicked on the button.

* You also have a Pin widget. It will let the customer pin your post to their Pinterest profile. 

* There s also a profile widget that will lead the customer to your Pinterest profile. 

* And then there s a Board widget that will lead the website visitor to a Pinterest board of your profile. The main reasons for these widgets and buttons are for your website visitors to know your Pinterest profile.
If they follow you on Pinterest, they'll likely see your content passing by more often as not everyone would subscribe to newsletters. PINTEREST SECTIONS If you create a board full of pins on your Pinterest, it can be too chaotic.
That s why you can work with sections on Pinterest. It s like a subboard where you can specify multiple items on boards. It makes it easier for users to find what they're looking for, making it clear and accessible.
For example, when you write a blog post, you also divide that blog post into different sections. It is the same thing but with visual boards. Nothing better on a social media platform than advertising on it! Here s more info on PINTEREST ADVERTISING Once you have a business account on Pinterest, you can start advertising on the forum.
You choose your advertising goals like reach or conversion like other platforms.
You can advertise pins, boards, carrousels, and even application ads. Application ads make users download your app directly from Pinterest. What makes Pinterest worth advertising is that the audience on Pinterest, which is around 440+ million monthly users, is active. Pinterest s audience is 60% women, and 8 out of 10 are millennial moms.
Did you know that 83% of Pinterest users purchase after seeing a brand s content on Pinterest?
 That means Pinterest users have the highest purchase intent than any social media platform. Another great thing about Pinterest ads is that they can have a massive reach as they are re-pinnable and have a longer lifespan. With a longer lifespan, when someone has pinned your ad, you can easily find that pin back in that user's Pinterest board.
So make sure you set up that Pinterest business profile and get started! Now, Let s talk about something new.
The Best 3 Social Media Platforms for your Business | TikTok
TikTok marketing. TikTok is a new social media platform and has been the most downloaded app since the pandemic. And that s precisely the first and foremost reason you need to start with TikTok marketing for your business. TikTok is an app where you share video content. And don t worry, people on TikTok don't only dance in their videos.
You can create many different TikTok videos, do other things than dancing, and use your own or trending sounds. More on the trending sounds later. 
Here are some great content examples for businesses on TikTok: 

* You can explain more about a service or product you sell 

* You can show a behind the scenes 

* Show how your product is made 

* Do funny voiceovers that can relate to your business 

* Or generally entertain TikTok users with your business-related content USING TRENDING SOUNDS. Now, let me tell you about the key to success in growing your TikTok account. You do that by using trending sounds on TikTok. After scrolling on the app, you'll soon find the trending sounds, but these are also pretty easy to find online.
Combine the sound with your message, or an entertaining video and TikTok might notice and boost your content. Don t worry if you don t want to use a trending sound for your video. Talking on TikTok videos is just perfect as well. But when you do, make sure to include subtitles which will give an extra boost. LIVE VIDEOS Just like on Facebook and Instagram, you can make Live videos on TikTok.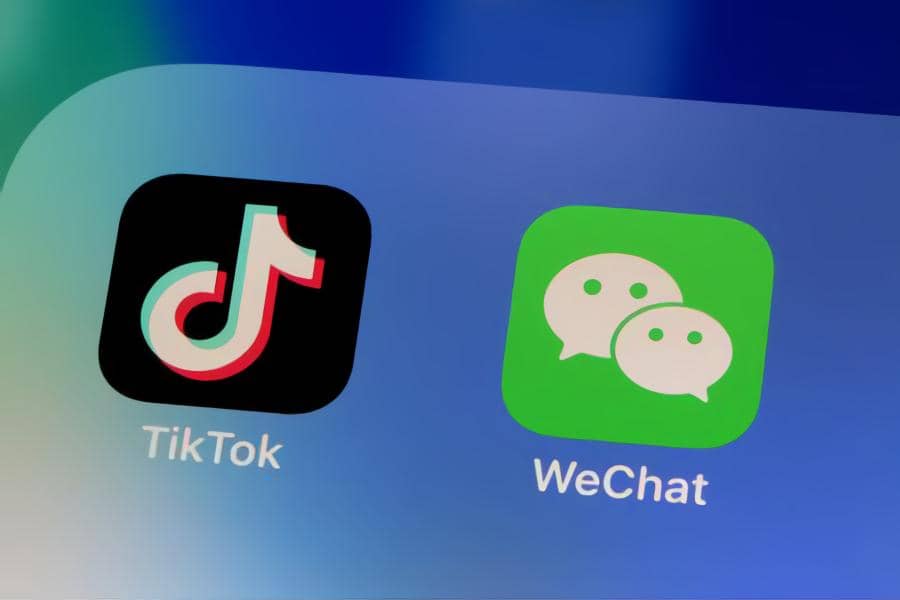 Live videos are perfect for hosting Q&A s for your business, leading to a more personal experience for your followers. There is only one obstacle; you'll need 1000 followers to go live on TikTok. So make sure you have 1000 followers first. TIK TOK ADVERTISING As I said before, TikTok is the most downloaded app of 2020. That should be the biggest reason you should consider TikTok for your business.
If your business s audience is relatively young people, you should advertise on the platform. However, more and more people of any age are joining the platform. Now let s talk about using the right audience for TikTok. Like Facebook, TikTok allows you to make custom audiences and lookalike audiences and retarget your audience. TikTok ad's objectives are reached, conversions, traffic, video views, and app installs.
In the future, you can also create campaigns using the Catalog Sales objective. TikTok is already testing that feature in the states and Indonesia, so hopefully, it will come out soon. TikTok has stated that you should run your ads like you would make a TikTok. So instead of those dry advertising videos, try making it look like an actual TikTok video. And I quote: Tell your brand story in a uniquely TikTok way.